Blog
Weekly tales from The Outpost.
The first half of this year's garlic is up, and the results are… not great.
read more
I left the farm for a whole 8 days! I had so much fun! Here are some highlights.
read more
Weirdly, life isn't all about gardening. Sometimes you've gotta find some balance.
read more
Some edible flowers you can get easily established in your garden.
read more
Things keep ticking along here at The Outpost, so how are all those projects going?
read more
We are officially eating our own home-grown bananas!!
read more
A giant pile of mulch stands between us and our dream home.
read more
This Father's Day, I'm looking at the values I gained as my father's daughter.
read more
Any day you get to plant a tree is a good day. And I've planted 96 trees so far this month.
read more
One of our favourite recipes from my Gran's cookbook.
read more
Why and how I collected the complete set of The New Zealand Whole Earth Catalogues.
read more
A look at how far we've come since we purchased The Outpost.
read more
A collection of updates about eggs, chickens, worms, weather, and garlic.
read more
Organic farmers know comfrey as a 'dynamic accumulator' – bringing deeply buried nutrients to the surface to feed my fruit trees.
read more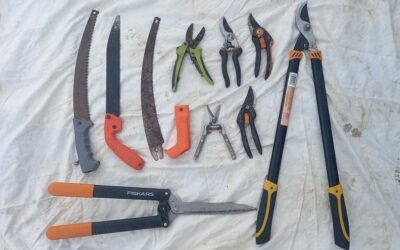 It's pruning season but my tools are rusty and I can't afford new ones. So I tried cleaning them up with vinegar.
read more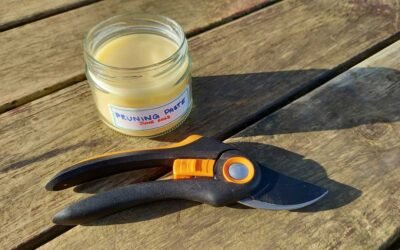 Pruning paste is helpful for keeping your fruit trees healthy after pruning.
read more
Some of my favourite pieces of equipment for taking your garden to the next level.
read more
Use your fruit harvests by making this simple comforting dessert on these dark winter nights.
read more
It's time to tidy the strawberries, plant garlic, and prepare for potatoes.
read more