This is one of my favourite ways to eat the carrots growing in my garden. Every garden should have thyme, which grows great in pots and doesn't mind if you forget to water it.
Combine the two with honey and butter and you get a tasty side-dish that goes especially well with a roast and glass of red wine.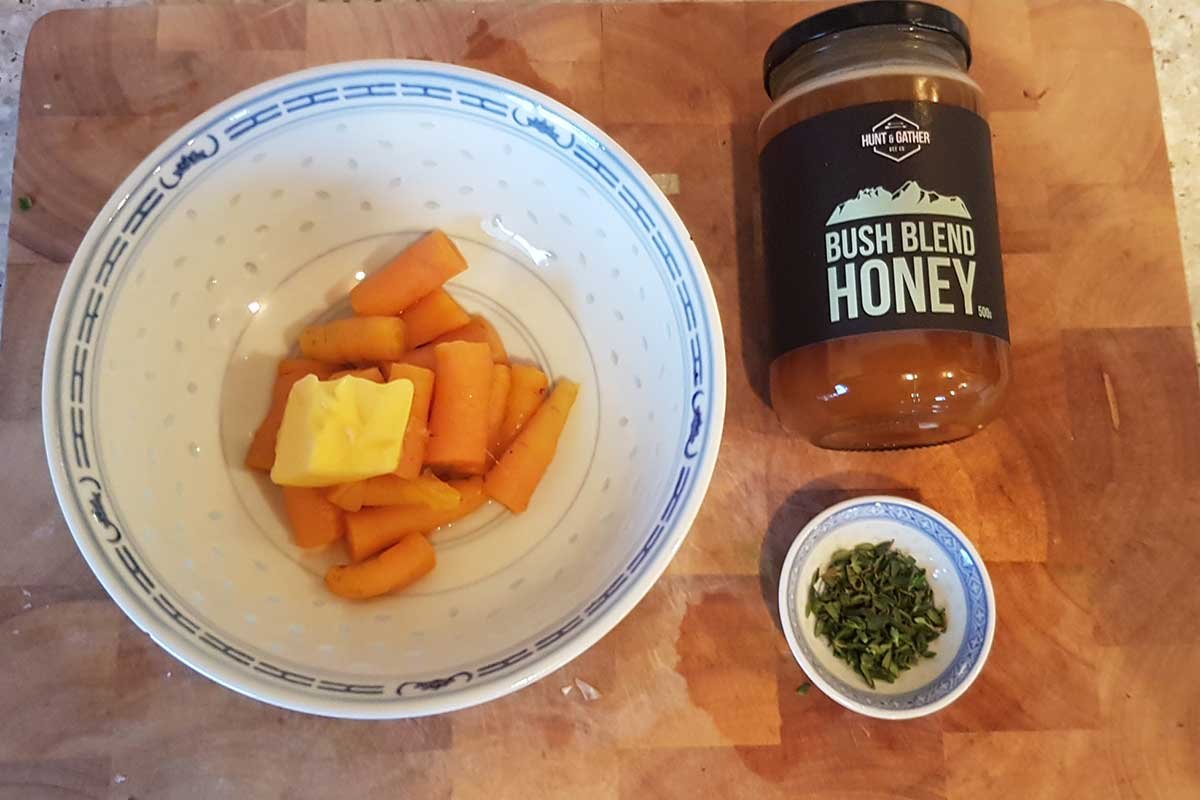 Ingredients
Carrots (enough to feed everyone)
Fresh thyme (about 1/2 tablespoon per 2 people)
Knob of butter
Teaspoon of honey – any variety
Method
Wash and slice the carrots into even sizes. If you are using new carrots, you won't need to peel them.
Par-boil the carrots in hot water for 5-6 minutes until just tender. Drain, and place aside into a bowl.
Add thyme, honey and butter to the bowl. The amounts will depend on the number of people you're serving, but for 2 people I use about a teaspoon of each. Too much and your carrots won't glaze well.
5 minutes before you're ready to serve, heat a frying pan to a low-moderate heat. When warm, add all the ingredients and stir regularly.
It's ready when the honey and butter caramelise (about 5 minutes).
Serve hot.