This week I'm launching something new – an online subscription gardening club.
Recently I've had a few people ask me what to plant in their garden. I frequently get asked to check in on plants and how to deal with pests and diseases. I figure if there's demand coming to me, it might be worth catering to it.
Hence, the Garden Club – which you can join over on Buy Me A Coffee.
The Garden Club won't be affecting my weekly blog or email here. It's something additional. This won't be going away, and will remain free.
But if you're more into the gardening tips than 'life on the farm', then it might be what you're looking for.
What can I get?
Well, for $3 per month, you'll get an email on the first day of the month advising on what it's time to plant this month, and advice on pests and diseases. This'll also include reminders for other gardening jobs like planting green manure, preparing beds, or harvesting.
If you go for the $10 per month level, then as well as the monthly gardening email, you'll get a monthly 'deep dive' on a gardening topic that you vote for. You'll also get priority for having your questions answered and have a chance to guide the Garden Club as a whole through quarterly surveys.
Personally, I'm looking forward to the $25 per month level and I'm having the most fun planning it. Members at this level and above get plants from my garden!
Every 3 months you'll get a package of goodies. If you join this month, then in early April you'll receive a package of native plant seeds.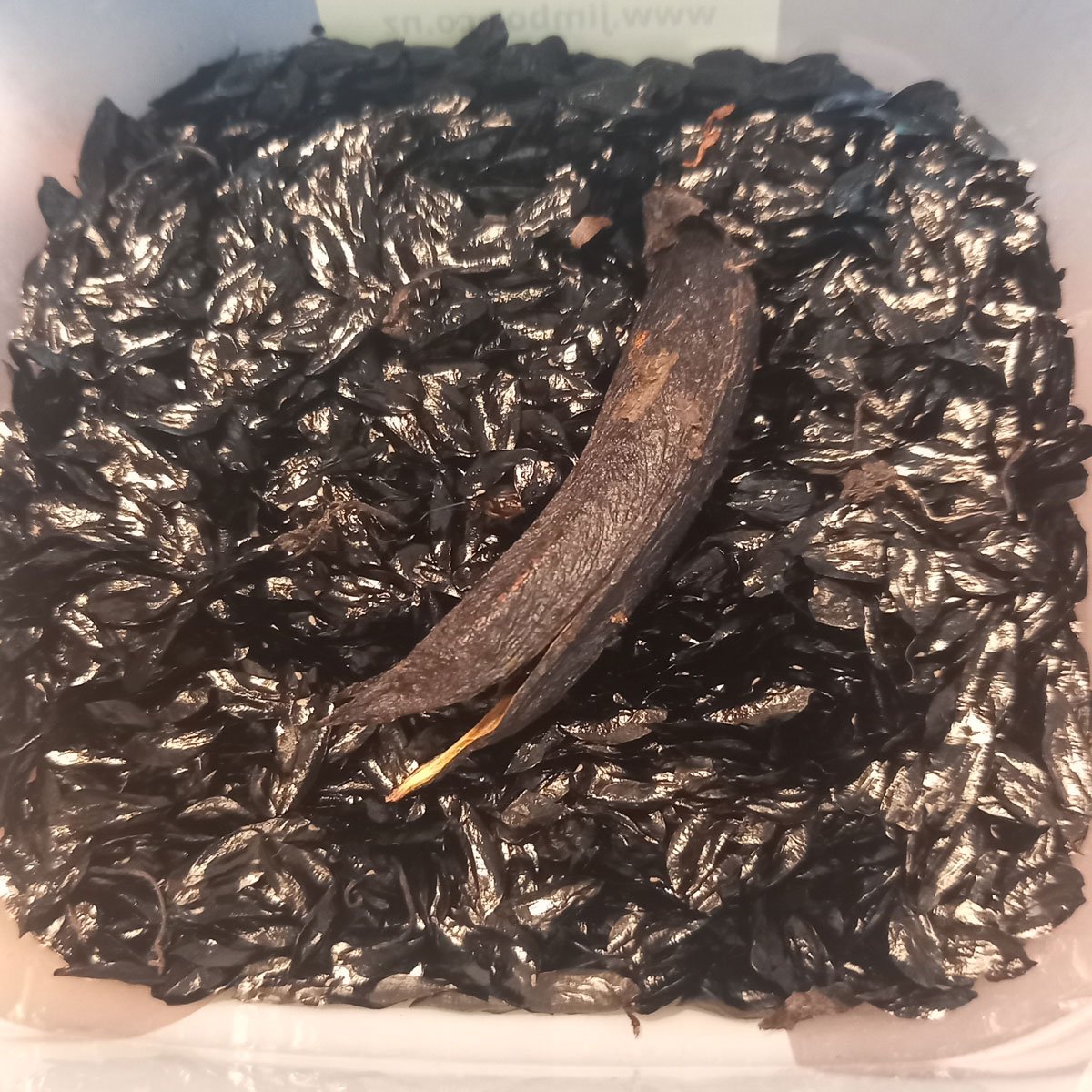 In June I'm planning to send out garlic exclusively to supporters at this level. It won't be available anywhere else and the longer you're a member, the more garlic you'll get. This level is limited to 24 supporters for now, and you must live in New Zealand.
If you're looking for your own personal landscaper to hold your hand as you transform your space, then there's a $200 per month level too. Think of it as a retainer.
Via email and video call, we'll work together to come up with ideas and ways to spruce up your garden and get it growing the way you want it to. I expect people to dip in and out of this level as they need me, but there are two spaces available.
Is it good?
Honestly, you tell me. I'm over here fighting my imposter syndrome about it all. I can't tell you how much I've procrastinated and dreaded releasing this. I'm excited, but also terrified.
But people have asked me to do something like this. If you can afford it and you want to support me – or just get my help with your garden, then here's a way to do it. Hopefully it'll provide value to you as well.
I've published both a February and March gardening guide completely free of charge. Go have a look and see if it's worth your $3.
This is a club, so I'm keen to hear about your challenges in your garden. Every garden is different, and we all like growing different things. It's not about my garden, it's about your garden.
The surveys I'll be sending out to supporters at $10 and above will help guide the content. They'll ask you about your specific interests and concerns and I'll try to address as much as I can. These supporters will get priority answers to their questions too.
Or plant a tree!
Maybe you're not actually that into gardening. Perhaps you can't commit to supporting us every month. In which case, there's a second option: you can sponsor a native tree for $5.
I am here to plant trees. Every winter, Richard and I plant an area with native trees – an average of about 200 trees a year so far.
The rest of the year, we look after the trees we've planted, collect seed, and grow more trees to plant again next year. I thought that maybe – especially now – people might want to support that work.
Each tree you purchase helps us buy potting mix, fencing supplies, and to find the time to do this work. It will be a literal tree grown and planted by us in my attempt to turn our hills back into native forest. Here's the patch of hillside I'm planning to plant in a few months.
There are 100 trees in our greenhouse waiting for a sponsor now. If you'd like to buy one, head to my BuyMeACoffee page and click '🤍 Support' on the right. 
Or click the little coffee icon that should be showing in the lower right hand corner of this very page. That should do it to.
Thank you
Occasionally I get an email along the lines of 'I really enjoy your blog and read it regularly'. I'm always truly grateful people choose to spend part of their Sunday mornings with my ramblings, so thank you just for reading this far.
Regardless as to whether you choose to give or not, thank you for reading, for subscribing, and for staying in touch. I really appreciate all my readers and hopefully this is another way for me to add more value to your lives.